GROUP FITNESS INSTRUCTOR
BONNIE BROWN
TEACHES AT:
Towson
TEACHING STYLE:
Fun, Energetic, Challenging but adaptable
FAVORITE SONG:
"Uptown Funk" by Bruno Mars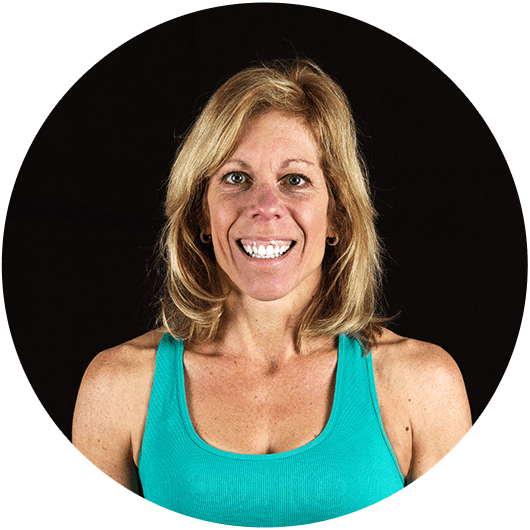 MERRITT'S SPOTIFY PLAYLIST
A LITTLE BIT ABOUT BONNIE
Bonnie has participated in competitive sports since childhood and that interest had evolved and maintained into her adult life through tri-sports: swim, bike, and run, as well as weight lifting and nutrition. Bonnie believes fitness is a combination of nutrition, cardio exercise, strength training, meditation or mindfulness, and genetics. Because as individuals, we are unique, with a different make-up and potential, fitness looks different for each of us. In addition, each of us has different goals—from weight loss to toning; from functional fitness for everyday activities to triathlons; and somewhere in between. Finding the right combination (healthy eating, exercise, training, and mindfulness to match one's goals and genetic make-up) is primary to any successful routine. Finally, a bonus to exercise, besides the obvious physical and health benefits, is stress relief and mood elevation—i.e. increases is serotonin and dopamine (i.e. feelings of serenity and "the runner's high). She hopes to use her personal philosophy, training, and experiences to help others reach fitness goals!