CANTON TRAINER
Alex Peifer
CERTIFICATIONS:
NASM Certified Personal Trainer

SPECIALIZATIONS:
NASM Corrective Exercise Specialist
Weight Loss Specialization
Senior Fitness Specialist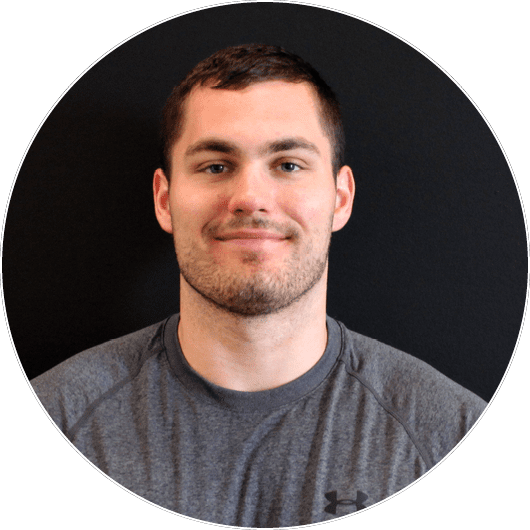 TRAINING PHILOSOPHY
Exercise should be part of your daily routine, not only because you need to do it, but because you want to do it. Find something you enjoy, whether its weight lifting, swimming, hiking, running, etc., and do it regularly. A year from now you will thank yourself for starting today.
I came from a background that was mainly free weight lifting, that I loved, with some cardio exercises like running, which I despised. The reason Alex soon became such an amazing trainer for me was because he was able to design a program that tailored my needs, while still making it fun and enjoyable. I loved his implement of Tabata exercises in my workout programs to make the cardio portion fun, while still receiving a phenomenal workout. Alex is an overall great trainer because he truly listens to what you have to say, and turns around and makes a program that feels like it was meant for you and not just pulled from a book. Not only were my workout programs from Alex perfect for my needs, he did a great job at keeping up with my nutritional status, and making sure that I was eating correctly to get the most from my exercise training. I was able to learn more about how certain weight lifting exercises could damage my body if not performed correctly, and as mentioned, I learned a form of cardio that was bearable and perfect for someone who usually isn't a fan. I recommend Alex to anyone who is looking for a great trainer to meet their goals through exercise. He truly was able to help me meet mine, and also reconnect my love for fitness through fun and effective workout programs. I will forever be grateful to have had him as my personal trainer.

Chloe