TOWSON TRAINER
BETHANY BAKER
CERTIFICATIONS:
NASM Personal Trainer

SPECIALIZATIONS:
Strength Training
Metabolic Conditioning
Functional Fitness
Women's Fitness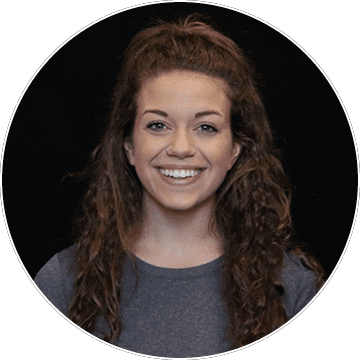 TRAINING PHILOSOPHY
The human body is capable of incredible things, and I love helping clients push their limits to achieve goals they never thought were possible. I believe the dedication and commitment that people practice in the gym directly carries over into every other aspect of life, building character and confidence in addition to strength, endurance and power. There are so many different ways to work out and challenge your body, so I try to help my clients discover a sustainable method of fitness that they love to help them achieve their goals and enjoy doing it. I personally love to utilize a hybrid of metabolic conditioning, strength training, and bodybuilding to create a well-rounded, functional fitness program that helps clients look and feel stronger than ever before.
I've been training with Bethany for about 5 months and have already seen so many changes. Not only do I feel more fit and confident, but I am truly excited to continue my fitness journey! Bethany gave me the guidance and programming I needed to achieve my fitness goals by listening to me and learning what my body needs. Goals change as you grow stronger, but Bethany stays consistent in her hard work and dedication to her clients. I would recommend Bethany to anyone looking for a new trainer!

Megan S.