CANTON TRAINER
Jennifer Bigby
CERTIFICATIONS:
NASM Certified Personal Trainer

SPECIALIZATIONS:
Kettlebells
Strength/Endurance Training
Mobility
Older Populations
Corrective Exercise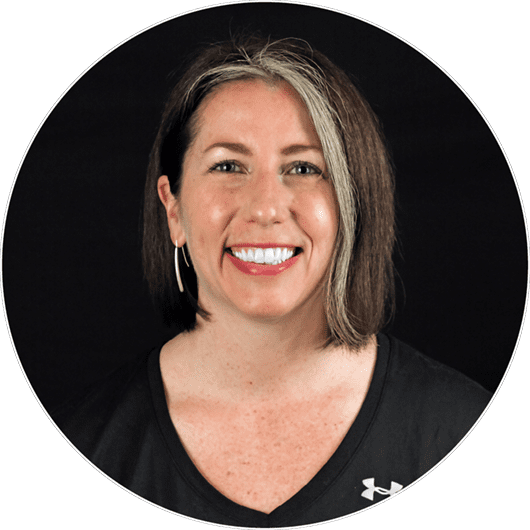 TRAINING PHILOSOPHY
I've lived an active lifestyle my whole life: track & field, basketball, snowboarding, BMX, motor cross, trail running…so I knew I needed to keep my body strong in order to be a better athlete; stronger and faster, then and now.
Time and commitment are the two most important factors in anyone's fitness journey. If you have room for both, then success will follow. I believe in building a strong foundation through body weight training first. Then gradually and systematically adding the building blocks of stability, load and intensity to build a strong, healthy body.
Lastly, eat well. Get some zzz's. Listen to your body and have fun with your workouts. Above all, never stop moving.
I highly recommend Jennifer Bigby as a trainer for both new and experienced exercisers. For new people, she will guide your movements and explain to you what you need to know so that you can continue to do exercise on your own. For experienced gym-goers, she will fix your form and find your weaknesses to make you more well-rounded.

My main reasons for starting personal training sessions were to have an experienced trainer monitor and improve my form and to do exercises that prevent injuries. She is no stranger to good form as she always attentively points out when I perform movements correctly or incorrectly and gives me pointers on how to improve.

The workout programs that she has personalized for me are well-planned and challenging. We have done a lot of exercises that seem very basic, at first, but by the time I'm done it is clear why Jen chose them for me. We have also done many complex movements that take more focus and concentration to do the right way. I can tell that Jen has done research and is well prepared to teach and guide me through the session that she has designed.

On personal level, Jen is very encouraging and positive. She is easy to talk to and I feel comfortable training with her. It is obvious that she cares about her clients' progress and well-being.

Quentin Tai