WHITE MARSH TRAINER
Ian Imes
CERTIFICATIONS:
ACE Certification and Nutrition Specialist Certification
SPECIALIZATIONS:
Functional Training and Strength Training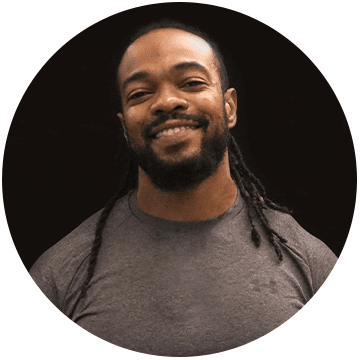 TRAINING PHILOSOPHY
My philosophy in training revolves around creating an awareness of the Mind-Body connection. This is specific to each individual thus my training is built around the client's needs specifically. Cultivating this will increase a client's intrinsic motivation to push themselves to ensure they meet the goals they set.
Ian is very passionate about fitness and it shows through his training. He is very attentive to areas that need attention while making sure you achieve the goal that you set for yourself to achieve. He does all of this while still being kind and stern in his training.

Malaika Turner